i-CUT400T/M Tapping Center
Hyundai Wia, a Korean manufacturer of traditional machine tools that are built with the power of precision and state-of-the-art technology, developed the Vertical Machining Center i-CUT400 Series : a machine that maximizes productivity, while maintaining rigidity and accuracy.
New Leader of Tapping Center
High Speed Direct Spindle i-CUT400T : 12,000 [15,000]rpm / i-CUT400M : 24,000rpm
Spindle Acce/Deceleration 0 → 24,000 RPM : 1.6 sec.
Rapid Feedrate Each Axis 56m/min (Z axis Acce/Deceleration "1.27G")
Rigid Tapping 6,000rpm
Weight lightening through structural analysis (2.2t)
Basic FeaturesHigh Speed, Productivity & Compact Design Tapping Center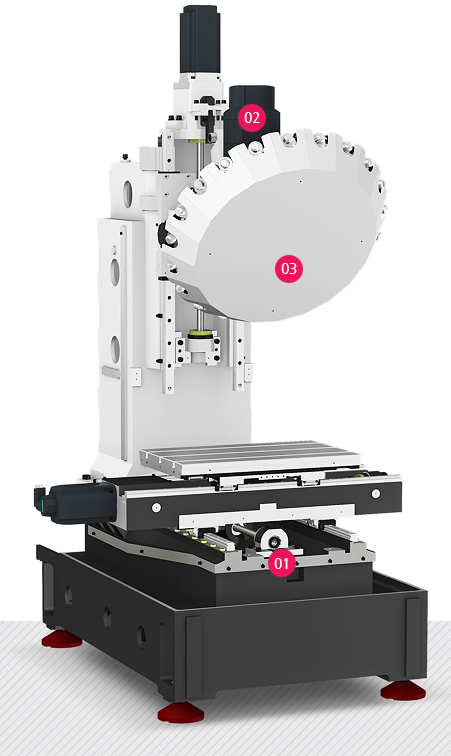 Weight lightening through structural analysis
Existing Model : 2.9 t
Current Model : 2.2 t
Reduction of non-cutting time by fast rapid speed
Rapid Feed Rate (X/Y/Z axis)

56/56/56 m/min

Travel (X/Y/Z axis)

500/400/330 mm

Spindle Speed i-CUT400T

12,000 [15,000] mm

i-CUT400M

24,000 rpm

Spindle Driving Method

Direct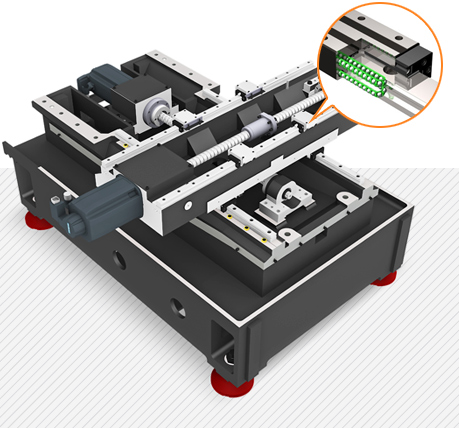 High Speed Rapid Travel
Rapid feedrate has increased to 56 m/min significantly reducing cycle time. Z axis Acce/Deceleration "1.27G"
1
LM Guideway
Rapid High Speed axis movement is achieved by the use of linear motion guide ways This reduces non-cutting time and decreases machining time for greater productivity. (Z-Axis : Roller LM Guide)
Ball Screw
All axis are driven by high precision double- anchored ballscrews. The double pretension design provides outstanding positioning and repeatability with virtually no thermal growth. All ballscrews are connected directly to the servo drive motors without gears or belts, to eliminate backlash.

2Spindle
Spindle diameter more greatly increases rigidity to the thickness of the spindle. The adoption of high-precision angular contact ball bearings to maintain rigidity and accuracy.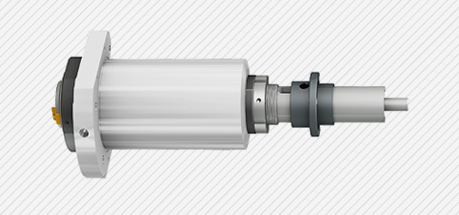 3Servo ATC
The 14 tool Armless Type ATC is standard on the i-CUT400 series. The tool magazine has the option for 21tools
21 Tool Armless Type
OPTION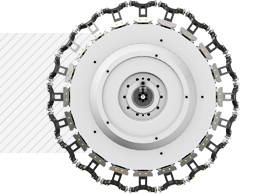 R&D Story
Research Engineer, Daewook Kim
Machine Tool Design Team