LV8500 Series High Productivity, Heavy Duty Vertical Turning Center
The CNC Turning Center LV8500 Series, designed by Hyundai WIA with years of expertise and the latest technology, is designed to maximize productivity by high speed and accurate performance.

Flexible, Productive Automation System Vertical Turning Center
"Right" and "Left" structure for practical automation construction
Stable spindle structure with excellent heavy duty cutting ability
2 step pressure chucking system (Opt.)
BMT turret applied for heavy duty cutting (Mill turret models)
Designed for optimal chip disposal
Basic Features
Structure For Heavy Cutting & High Precision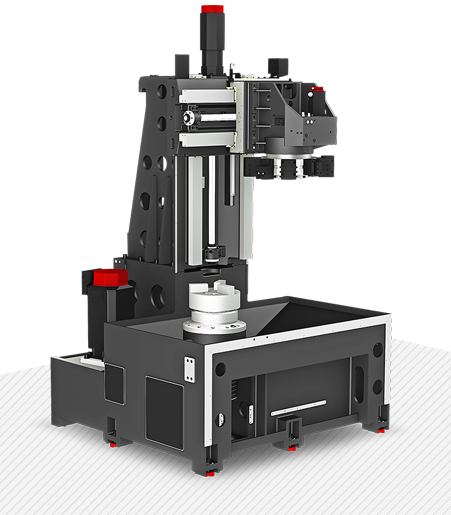 1High-Precision Structure
Automation Configuration Structure
The LV8500 Series consists of Left and Right machine configuration, allowing for more efficient automation options.
Oil and Air devices are located in front of the machine for easy repair and maintenance.
Front Operation Structure
The power supply, hydraulic device and lubrication device are all designed to be controlled on the front side of the machine, leading to enhanced user convenience.