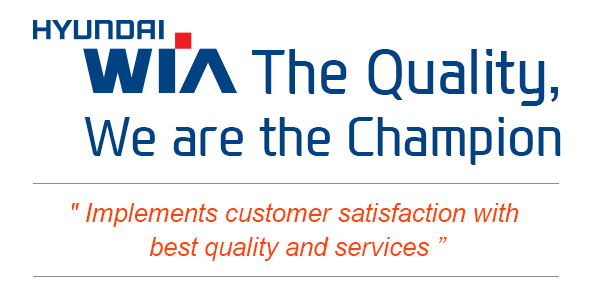 " Implements customer satisfaction with best quality and services "
Hyundai Wia Machine tools promises best performance and quality.
Hyundai Wia aiming at world best makes its best effort for reduction of development time and enhancement of quality through standard observation and complete examination by each step of flow ranging from design to manufacture, quality. And we focus on systematic process control and enterprise proposal activities as well as continuous monitoring in order to achieve 'Zero Defect'. In addition, we listen to customer voice by providing Before Service and After Service for 24 hours a day, 365 days, centered on worldwide service center networks, and provide a differentiated experience by reflecting customer request and proposals.
We guarantee precious time of customer with fast service
Hyundai Wia Machine tools responds to any problem at a real time to ensure fast action anywhere and anytime regardless of any failure under the administration motto of implementation of customer satisfaction
Maintenance Training Program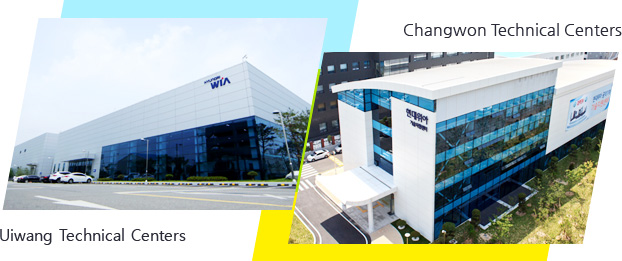 Hyundai WIA provides maintenance training program to maximize machine utilization and to improve maintenance performance at our Technical Centers.
Technical Centers are located in Changwon and Uiwang. Training programs are planned and provided every quarter, reflecting the needs of customers. Schedules and program details will be posted on our website and also provided by e-mails . Please contact our service centers to register.
The followings are included in the program : Periodic check-ups, Troubleshooting, Diagnosis Methods etc.

Place

Changwon Technical Center / Gwangmyeong Machine Tool Center

Program Contents

Maintenance, Troubleshooting etc.

Schedule

Quarterly provided: Details will be notified by e-mails and posted on our website.

Registration

Service Center : Nambu, Jungbu
Service Call Center

Overseas Service Contact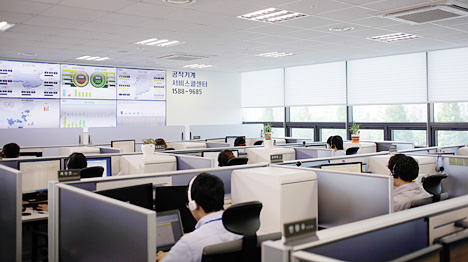 Hyundai Wia Machine tools reduces outage of customer equipment by operating 24-hour service call center.
If you feel unsatisfactory with performance, function and quality of products from Hyundai Wia machine tool, feel free to contact service call center anytime. We will repay precious time of you customer with impression.