Product Warranty Period
1Product warranty period is 1 years from the date of completion of installation and test operation.Warranty period is based on 8 hours operation per day, and in case of 16 or more hours of operation per day, the warranty period shall be 6 months. Warranty period for CNC equipments is 2 years from the date of completion of installation and test operation.
2Warranty contract for 2 years warranty has been arranged with CNC MAKER for CNC equipments installed on HYUNDAI WIA Machine Tools, and [Product Warranty Certificate] is delivered to the customer within1 month from product shipment. (When requested by CNC MAKER, Product Warranty Certificate of CNC equipment must be presented in order to receive free of charge repair within the warranty period. Therefore, take care in keeping the certificate.)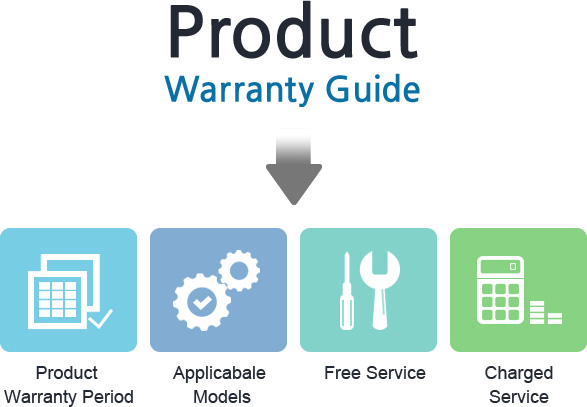 ---
Free Services
Malfunctions occurred within the warranty period while operating the product in accordance with its specifications. However, malfunctions occurred within the warranty period due to below causes shall be covered under charged services.
1Malfunctions caused by customer's utility system such as power facility, foundation, and pneumatics.
2Malfunctions caused by customer's careless handling and operating mistakes.
3Malfunctions caused by disasters, fire, etc.
Applicable Models
All models of CNC LATHE, Vertical M/C, Horizontal M/C, BORING M/C The warranty is applicable for all models manufactured and sold by HYUNDAI WIA Corp. and being used in Korea.
---
Charged Services
Malfunctions occurred after expiration of product warranty period.