KL7000LY Heavy Duty Y-A xis CNC Turning Center
The KL7000/8000LY,Y-axis CNC turning center designed with HYuNDai Wia's engineering expertise to maximize productivity by enhancing rigidity and accuracy of machining.
Heavy Duty, Large Capacity,
CNC Turning Center
Multi-tasking operation with wedge type Y-axis BMT85P turret
Flat bed with rigidity increased by 25% compared to slant type bed
3 Step gear box type main spindle (KL8000LY : 2 step)
Main spindle thermal displacement minimized
Rigidity secured through box guideways on all axis
Structure designed for machining long shafts and pipes with maximum turning length of 3,250mm (128")
Basic Features
High Precision & Heavy Duty Cutting Y-axis CNC Turning Center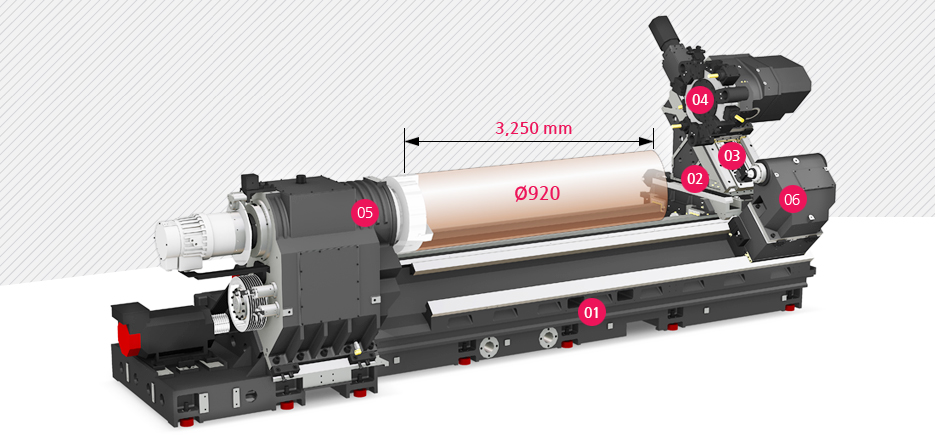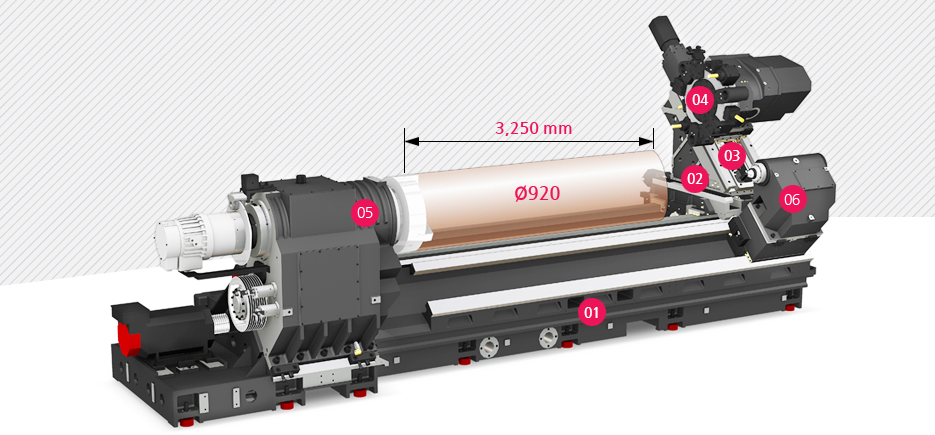 Large Machining Area
KL7000/8000LY features the largest machining area in its class, increasing the size of parts that can be machined.
1High Rigidity Flat Bed Structure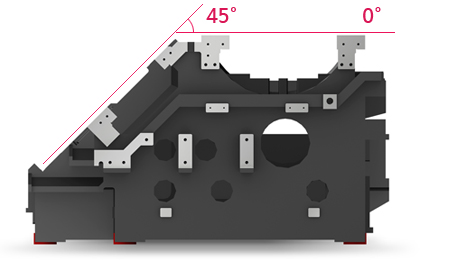 KL7000/8000LY is designed with a unique structure analysis only offered by Hyunda i Wia in the flat bed structure unlike the existing slant bed, resulting in improvements in strong and heavy-duty cutting capability.
Up to 25% additional ridigity compared to slant type bed
2Wedge Type Y-axis Structure
The wedge type Y-axis offering superb positional accuracy and rigidity ensures increased productivity.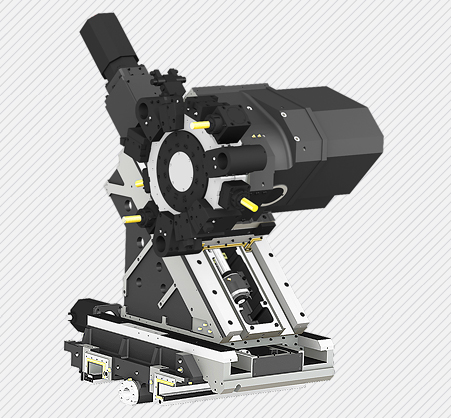 3Ball Screw
Travel is stabilized by fixing both ends of the ball screw with double anchored method.
In particular, a large diameter ball screw with proper preload reinforces rigidity and resistance to thermal displacement.

Powerful Cutting Capability & Large Working Area
Rapid Traverse Rate (X/Y/Z axis)

12

/

10

/

12

m/min (

472

/

394

/

472

ipm)
Travel (X/Y/Z axis)

500

/

220

/

3,280

mm (

19.7

″ /

8.7

″ /

129

″)
4BMT 85P Turret (Mill Turret)
The BMT turret, with 4 screws solidly fixes the holder, showing outstanding performance in powerful cutting applications and is capable of machining complex products by using milling tools.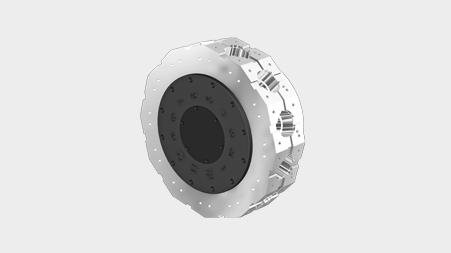 5Main Spindle
The main spindle has become sturdier by enlarging its diameter and thickness. The rigidity has been further reinforced by the design combining highly accurate angular ball bearings and roller bearings.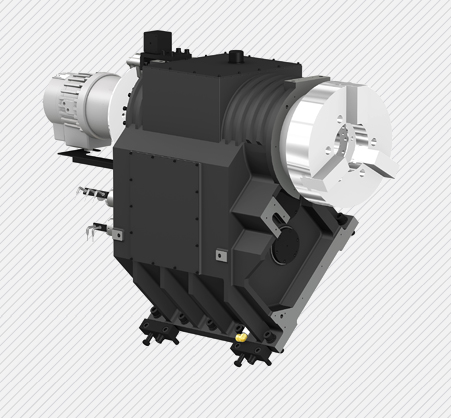 6Built-in Tail Stock
The large built-in type tailstock makes it possible to maintain stable machining and accuracy even during a powerful heavyduty cutting operation.