HS5000 II High Speed, Next Generation Horizontal Machining Center
Horizontal Machining Center HS5000 II, designed by Hyundai WIA with years of expertise and the latest technology, provides high speed, high performance and maximum productivity.

State-of-the-Art Mechanism Design, High-Precision Sructure
15,000rpm high-performance built-in spindle
X/Y/Z axis rapid traverse rate : 60m/min
Ball screw shaft cooling system applied
High rigidity 3-point support bed structure
Large dia. Ø50 mm (2″) ball screw applied
Ring type magazine standard application
60T magazine Max call time : 2.9 sec
Best-in-class tool change time (c-c) : 2.6 sec
Basic Features
High Speed Next Generation Horizontal Machining Center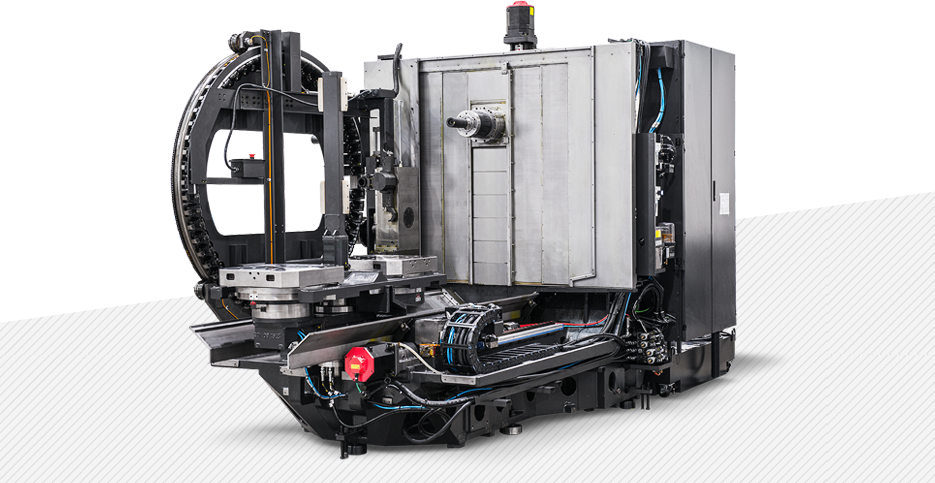 115″ Large Monitor Applied
The HS5000 II has a 15″ large monitor for enhanced visibility. In particular, we can create more convenient use conditions by improving the operating environment such as program setup and simulation through a large screen.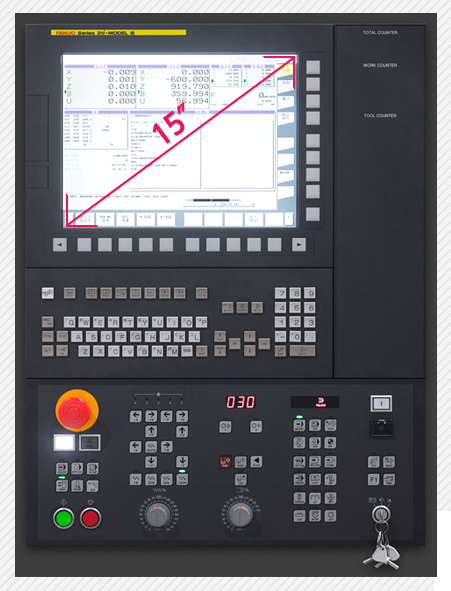 2High Rigidity Structure
3-point support bed structure
The 3-point support bed can only be achieved with sufficient rigidity of the bed, and it is an indicator of a high rigidity bed. During the initial installation, it is easy to install by leveling only 3 parts of the bed, and even when maintenance is required, the maintenance capability has been greatly improved with easy leveling compared to the previous version..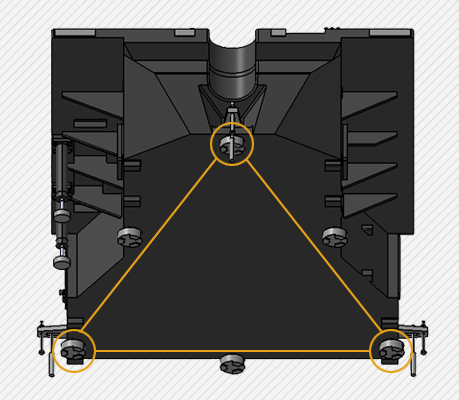 3-point Support Bed > Minimize installation time