The power of the Republic of Korea's machine technology – HYUNDAI WIA's Machine Tools
HYUNDAI WIA, the core division of Hyundai Motor Group, is the nation's machine industry leader which develops and manufactures cutting-edge products in automotive parts, machine tools, industrial machinery and defense industry.
In particular, we have maintained our No.1 position in domestic machine tool market share since 2000. We have produced and provided a wide variety of products from i-CUT series specially designed for processing super-precision IT devices such as smartphones and tablet computers to Hi-MOLD series which are needed for press die to help workers to manufacture products in an efficient manner. We have provided total solutions including quality control and after-sales services.
Furthermore, we have manufactured and provided an automation line which manufactures and assembles key automotive parts to automobile manufacturing plants and further strengthened factory automation (FA) business.
Meanwhile, we successfully localized the CNC controller 'i-TROL' for the first time in Korea in 2015 and developed a smart factory solution 'Machine Monitoring System (MMS).' In preparation for the Fourth Industrial Revolution, we are taking the initiative on new technology trends in manufacturing industry.
HYUNDAI WIA's Machine Tools open the Era of Smart Factory!
HYUNDAI WIA plans to unveil the latest machine tools designed for super-precision die & mold manufacturing and its CNC brand 'HYUNDAI-iTROL Plus' through INTERMOLD KOREA 2017.
In particular, 'XF6300,' a high-performance 5-axis vertical machining center, which was released last year is a system designed in all-in-one bed & column structure by HYUNDAI WIA R&D Center in Europe. As the equipment with the highest precision and productivity, it is optimized for die & mold manufacturing. In terms of cutting feed and tool change rates, this unit is the world's best, even surpassing European machine tools.
The company also releases 'KF4600' and 'KF5600,' the upgraded versions of its best-seller machining centers 'F400' and 'F500' to meet clients' needs.
The machine tool manufacturing company is also going to release its CNC brand 'Hyundai-iTROL PLUS' through this international event.
This machine tool platform is an upgraded version of 'iTROL' which was localized in 2015. For precision processing, it features advanced technologies and diverse software programs. In ergonomic design, it is operable through analysis of behavior patterns in working environment.
It has further improved user convenience such as the realization of 'Eco Machine Tools' through energy control & saving so that clients' satisfaction might be high.
HYUNDAI WIA also plans to set up a special space in which visitors are able to experience factory automation through 360-degree VR videos. If you put on a VR device, HYUNDAI WIA's factory automation system in Seosan Plant appears right before your eyes. You can take a look at the production line for the key car engine components 'cylinder head' and 'block' and feel that you are standing in the middle of a huge manufacturing plant.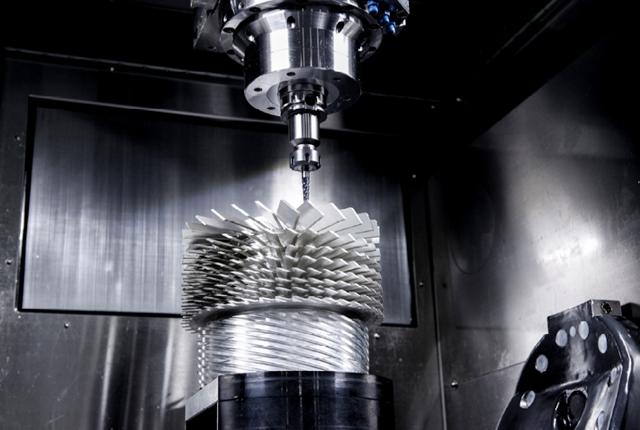 XF6300, HYUNDAI WIA's super-precision 5-axis machining unit which realized simultaneous 5-axis machining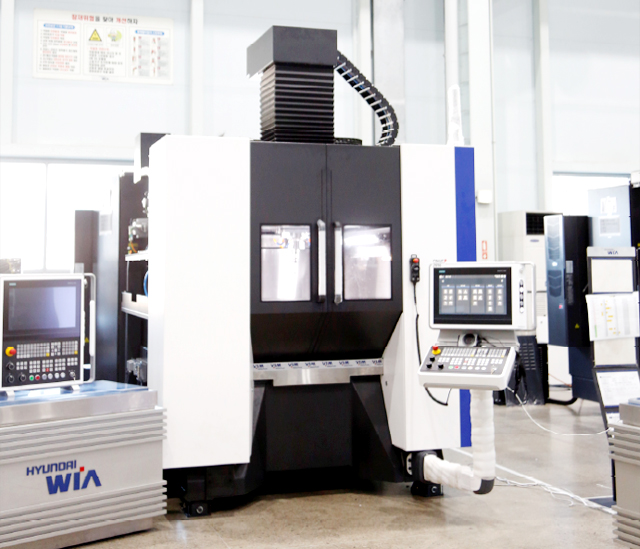 XF6300, HYUNDAI-iTROL PLUS-mounted high-performance, 5-axis machining center