XF8500 Simultaneous 5-Axis Vertical Machining Center
The XF8500, 5-axis vertical machining center in the world-best level, is developed by HYUNDAI WIA Europe R&D Center.
The XF8500 has realized the ultimate performance in composite machining and mold machining with its cutting-edge designed features such as the monoblock type bed structure, X/Z axis box-in-box structure, etc.

5-Axis Vertical Machining Center for composite machining and mold machining.
High-speed & High-precision 5-Axis Machining Center for medium- and large-sized product.
One piece column-bed structure through optimal structural analysis – Rigidity has improved by 130%
High quality machining by design methodology that minimize vibration and thermal displacement during travel
Linear and rotary scale are equipped as standard for the high quality of machining
Built-in spindle has applied for high-speed and -accuracy – Spindle displacement sensor applied as a standard
The DDM rotary table provides simultaneous 5-axis motion which allows for the machining of complex prismatic parts.
Basic Features
High-Precision & Speed 5-Axis Vertical Machining Center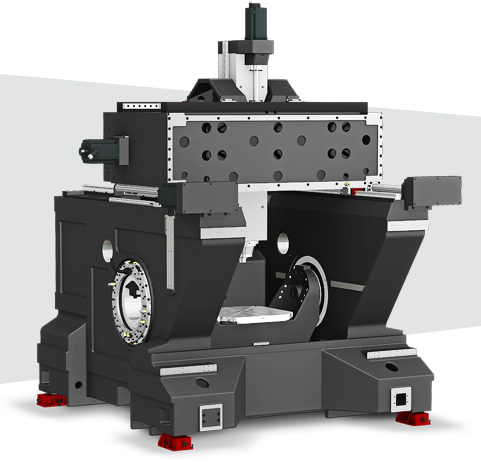 Rapid Feed Rate (X/Y/Z axis)

45/45/45 m/min (1,772/1,772/1,772 ipm)

(A/C axis)

50/100 rpm

Travel (X/Y/Z/A/C axis)

850/920/600 mm (33.4″/36.2″/23.6″), 150°/360°

Spindle Speed

9,000 r/min

Spindle Output

42/31 kW (56.3/41.6 HP)

Spindle Torque (Max./Cont.)

175/130 N.m
(129/95.9 lbf.ft)
1Column / Bed All-in-One structure
XF8500 is designed with unified column-bed structure. When compared to separate structure, it has better structural stability. It demonstrates excellent performance in high quality machining with high rigidity and excellent vibration absorption.
(Monoblock Structure)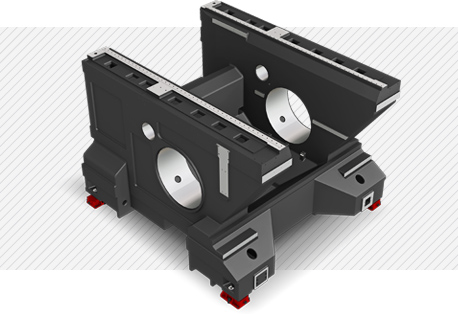 ---
2Symmetric Structure of Z-axis
Vibration and thermal displacement during travel can be minimized by symmetric structure of Z-axis where travel axis is aligned with the weight center of spindle.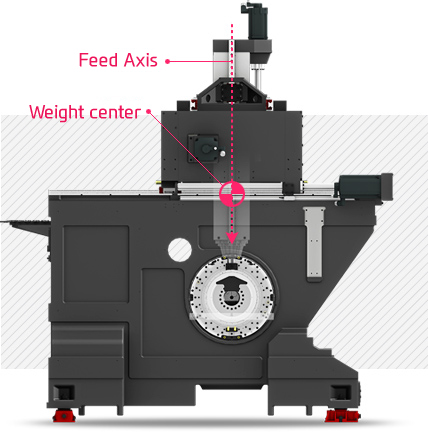 34-Way Structure on X Axis
X-axis of XF8500 has box-type saddle design with 4-way structure in a cross beam to realize improved strength and minimized thermal displacement.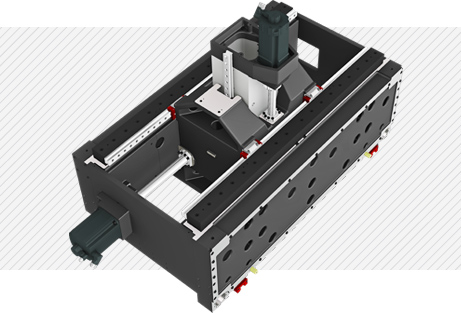 Box-in-Box Structure (X/Z Axis)
The pusher(head body) in the saddle of X-axis, which surrounds the spindle cartridge, is desinged with box-in-box type. This thermal equilibrium structure helps minimize thermal deformation.