Hyundai WIA participating in the CIMT 2017
2017.04.04 | Hyundai Wia Machine Toos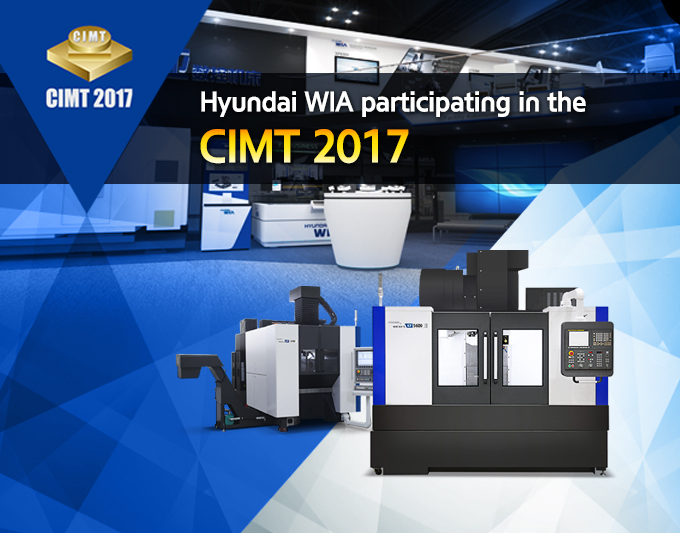 HYUNDAI WIA takes part in the China International Machine Tool Show (CIMT) 2017 which is being held in Beijing from April 17 to 22 (6 days).
CIMT, one of the world's top 4 international machine tool exhibitions, is the most prestigious international machine too exhibition in China.
HYUNDAI WIA is slated to display 11 models including XH6300 which is scheduled to be released in 2017.
The machine tool manufacturer targets to show off its unrivaled precision through KF5600, XF6300 and XH6300 at this international show in Beijing.
The cutting edge and high-precision 5-axis vertical machine center 'XF6300' is an all-in-one end and column model developed by HYUNDAI WIA R&D Center Europe. With high precision and great productivity, it is perfect for mold machining. It's been recognized that it has upgraded Korea's machine tool manufacturing technology.